News

Spazi Aperti XI all'Accademia di Romania, 13-23 june 2013‏
FOR IMMEDIATE RELEASE
GALLERAY PRESENTS FIRST EXHIBITION IN NYC:
P.O.P. IN PROGRESS (Prevalence Offering Potentialities)
215 Bowery B, New York, NY April 18-20, 2013 | Presented by Galleray
NEW YORK CITY (March 27, 2013) – Galleray (www.Galleray.com), a fine art company based in New York City, has announced the details for its inaugural exhibition, P.O.P. IN PROGRESS, a group show that will include open exhibition hours and three invitation only reception events, April 18-20.
The exhibition will explore philosophic, stylistic and thematic approaches originating from the Pop Art movement of the 1950s-1970s that influence contemporary works. Particular attention will be focused on the effect of mass arts on fine arts, communication and popular culture. P.O.P. in Progress will present a diverse showcase of paintings, photographs, collages, sculptures, mixed media works, and drawings.
In beta for the past year, Galleray.com has an invitation-only roster of over 550 exhibiting artists from around the world showing over 5,000 works of art. P.O.P. in Progress will feature a selection of these artists and others, including: Steven Shores, John Aaron Frank, Luke Haynes, Doug Smock, Dan Bina, Nadine Boughton, J.M. Giordano, Lizzie Gill, Bobby Doherty, Nathalie Guinamard, JKB Fletcher, Marco Reichert, Alex Knell, Francois Chartier, Shawn Huckins, Atisha Paulson, Troy Gua, Ricardo Passaporte, Mowgli Omari, Pete Kirill, Stefania Fersini, Jason Bryant, Andriy Halashyn, Emir Sehanovic, Adehla Lee, Allison Renshaw, Melissa Murray, Miklos Boros, Simon Monk, Gina Schiappacasse, Annabelle Shelton, Iñaki Bergera, Jacqueline Harriet, Carlson Hatton, Chris Hood, Justin Pollmann, Clare Britt, Cole Pierce, Colin McMaster, Simone Giordano, Keko Jackson, Brandi Strickland, Daniel Grant, Kevin Hayes, Melinda Laszczynski, Timothy Horjus, Maria Sundby, Debra Franses Bean, Vincent Glielmi, Juan Travieso, Vincent Serritella, Carson DeYoung, Rimas Simaitis, Dainius Sciuka, Lesser Gonzalez Alvarez, Geoffrey Mac, and many more.
"P.O.P. IN PROGRESS brings Galleray.com's virtual gallery into a tangible space. We have designed this show to be uniquely engaging, diverse, dynamic and connective," commented Galleray's CEO Chad Lancaster.
Davis Mersereau, Galleray's Co-Founder, added: "We want everyone to be able to walk away from their experience in the gallery and continue it on Galleray.com."
Parasol Project's newly renovated, 215 B Bowery gallery, located in the emerging Lower East Side gallery district, is the host-site of P.O.P. IN PROGRESS.
RSVP (http://popinprogress.eventbrite.com) is required for attendance at the exhibition's reception events (6PM-9PM; April 18-20).
P.O.P. IN PROGRESS will also host open exhibition open-hours daily from 10AM-4PM, April 18-20.
For additional press information: press@galleray.com
PROBLEMATA PHYSICA IN PRINTED FORM

PROBLEMATA PHYSICA ONE
Collin Avery, Jordan Baumgarten, Miklos Boros, Karianne Bueno, Ricardo Cases, André Cepeda, Andres Gonzalez, Gregory Halpern, Cosima Hanebeck, Ben Huff, Ani Kington, You Li, Eamon Mac Mahon, Nina Poppe, William Rugen, Andy Sewell, Maurice Van Es (Essay by Andy Adams)
The Austrian Embassy
together with
Shirin Art Gallery
invitesto a
"MEET THE ARTIST"
gathering
with Miklos Boros
on Tuesday, 3 July 2012
at 11.30 hrs.
at
Shirin Art Gallery
Contribution over the exhibition " DETROIT-LONDON-WELS" on ORF.


Dear all!
My upcoming exhibition in the MKH - Fabrik. Stop by if you are close.
Thanks.


PUBLISHING IN ROMKA MAGAZINE.


THE FACE OF DETROIT IN FLEISCH MAGAZIN NOV. 2011
Dear All
Visit the "BUFFET".
A blog by Andrew Phelps where he helps to artists to present and sell they special editions and prints.
Beyond many others he has posted my "STRANDED" project too.
Take a look

Posting on FLAKPHOTO Sept.2011.
A new posting on PROBLEMATAPHYSICA.
The NOTSTAND / STRANDED series was presented on the worlds biggest photo exposition in Lisbon this year.
See what a little posting on "FLAK PHOTO"
can cause to your website. Thank you Andy!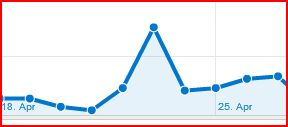 I am inviting you to Andy Adam's Blog "FLAK PHOTO"
where he is currently presenting one of my favorite works.
Visit his site and let him know what you think.


_________________________________________________________
THE NOTSTAND / STRANDED PROJECT HAS BEEN
PUBLISHED IN COOPERATION WITH FOTOHOF-SALZBURG.
AUTHOR: MARTIN HOCHLEITNER
DESIGN: IRMGARD PAMMINGER
EDITION: GERMAN / ENGLISH
---